The White House is reflecting on a strike on Syria, but not too much of a strike, but not too little, either. The Obama Administration wants to strike with a level of intensity "just muscular enough not to get mocked."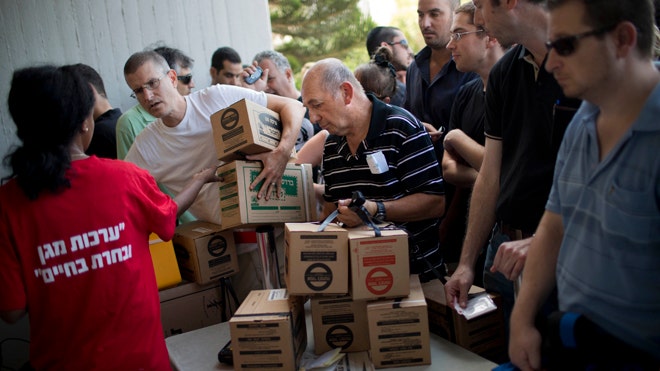 Kathleen Hennessey, Michael A. Memoli and Christi Parsons of the LA Times wrote today in a piece that almost seems satirical in nature but is sadly representative of the Obama Admininstration's approach to foreign policy. They write,
"One U.S. official who has been briefed on the options on Syria" believed the Obama Administration "would seek a level of intensity 'just muscular enough not to get mocked' but not so devastating that it would prompt a response from Syrian allies Iran and Russia."
How pathetic. If America is to intervene in Syria, the Commander-in-Chief should be more concerned doing the right thing. The response from Iran and Russia is also a valid concern, as is the fragility of Israel and the possible ramifications to America's ally if action were to be taken in Syria.
Thomas Erdbrink the New York Times reported that "Iranian lawmakers and commanders issued stark warnings" to the United States, "saying any military strike on Syria would lead to a retaliatory attack on Israel fanned by 'the flames of outrage.'" The fear is so great in Israel that gas masks were distributed to her citizens (see photo) amid concerns of a possible attack.
The LA Times article also reiterates the claim that "Obama and his top aides have shared intelligence with key members of Congress." This statement was disputed by Rep. Justin Amash, who tweeted:
White House @PressSec on #Syria: "Members of Congress with a particular interest in this matter have been consulted." You're joking, right?

— Justin Amash (@repjustinamash) August 28, 2013
It seems that the image-obsessed Obama Administration's first concern is politics and not the Syrian people or the safety of Israel.
Image Source: foxnews.com
Follow Renee Nal on Twitter @ReneeNal and Facebook.
Check out her news and political commentary on Liberty Unyielding, the Examiner and Tavern Keepers for news you won't find in the mainstream media. Renee is also a guest blogger for the Shire Blog.