Ashley Judd and Indy 500 racer husband Dario Franchitti are getting divorced. The couple released a statement saying they "mutually decided" to end their eleven-year marriage. So, basically, they gave no real reason for the split. They are entitled to their privacy. The world doesn't really need to know the ins and outs of their day to day life. But, it does raise a few eyebrows when a seemingly perfect couple announces the demise of their fairy tale romance.
Calling their marriage a fairy tale is not too far off the mark. They were married in a castle in Scotland, after all. She thought she had found her prince charming and by all public accounts, it looked like she had. She was always there cheering at his races. Franchitti recently became the 10th driver to ever win the Indianapolis 500 three times. He also attended events with her such as Kentucky Wildcats games.
With all the talk of Judd possibly challenging the "most powerful Republican in the Senate" Mitch McConnell in 2014, does the news of this impending divorce help or hurt her chances of winning? McConnell admits to taking steps solidifying his relationship with the Tea Party. He does not fess up to being fearful of facing Judd in the upcoming primary.
Can a newly single Judd give McConnell a real run for his money?
She holds a bachelor's degree from the University of Kentucky and a mid career master in public administration (MC MPA) degree from Harvard. She has also been very active over the past decade in humanitarian work. And, she represented Kentucky as a delegate for President Obama at the 2012 Democratic National Convention. Not only that, she's been known to memorize the entire script when working on a movie, not just her own lines. You could probably assemble half the Republican Senators in Congress today and they couldn't compete with Judd on brain power. She smart, famous, beautiful and soon-to-be single. That could spell disaster for Mitch McConnell and his Teapublican pals.
More importantly though, Judd can relate to the American people. She didn't grow up wealthy nor come from a perfect home. She cares about people on a human level. She's not motivated by the power that politics can bring. She's motivated to do what's right for people. Special interests won't be able to buy her vote. So...Mitch McConnell or Ashley Judd? The answer is easy.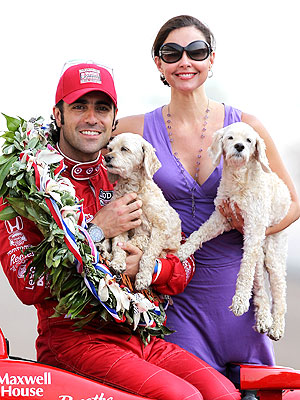 Image Source: People