Is President Obama losing atheist support? Some reports are indicating just that, but it appears that the reports are combining race stats with the stats indicating those who lack belief in deities. Does it really matter what color a secular-minded person is when it comes to politics? Maybe the source is insinuating that other races who don't believe in deities are still in support of the current administration, but the wording is just a bit confusing.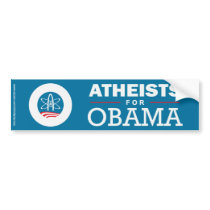 Gallup data indicates that white atheist voters have lost support for President Barack Obama in numbers as high as 10 percent since 2008. Secular Caucasians and non-Christian religionists of the same skin tone make up about 13 percent of the electorate.
The Hill says that "reclaiming the godless must be a priority," but how could he manage to do so? Really, the Gallup data backing this up seems shaky at best when pairing skin color with the lack of belief in mythical creatures. What about atheists on a whole instead of just white non-believers? There are certainly secular Americans of other skin tones, so this whole story just seems kind of bunk.
If you're a freethinker, does Obama have your support? Sound off in the comments below!
Crime analyst and profiler Chelsea Hoffman can be found on The Huffington Post, Chelsea Hoffman: Case to Case and many other outlets. Follow @TheRealChelseaH on Twitter or click here to contact Chelsea directly.